Booka.place is fast.
Superfast!
PageSpeed Insights score 98

These are the PageSpeed Insights results for a website page with all possible available Booka.place elements:
a Booka.place availability calendar
a Booka.place booking button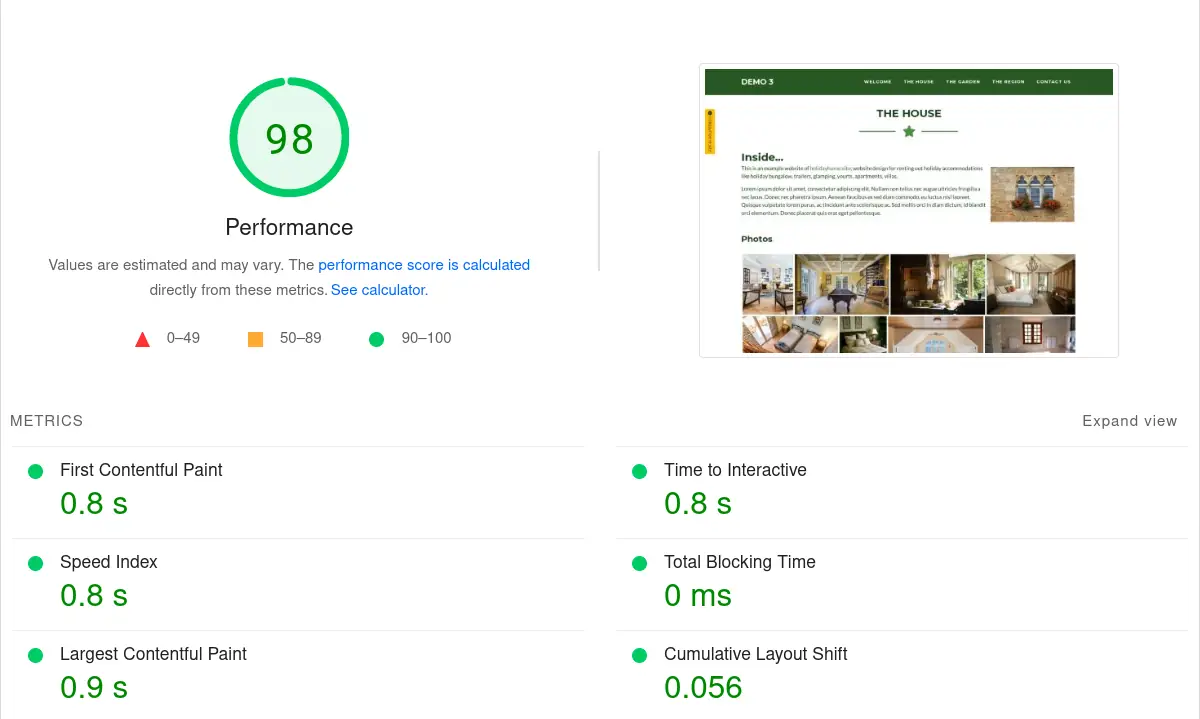 Compared to the original

The results for the original page (without any Booka.place elements) are almost the same. If you add Booka.place to your website:
The speed index increases by only 0.1 second!
The overal performance score stays 98
In contrast with other booking tools, there are no Google index penalties for slowing down your website
Copyright © 2023 - All rights reserved | version 3.1.3e
Booka.place est un service de:
LaDauze SAS, 24350 Montagrier, France
RCS Périgueux : 511 306 789 | TVA : FR15511306789
SAS au capital social de 10.000 euro